PowerBI for SQL DBA – Investigating Perfmon Counters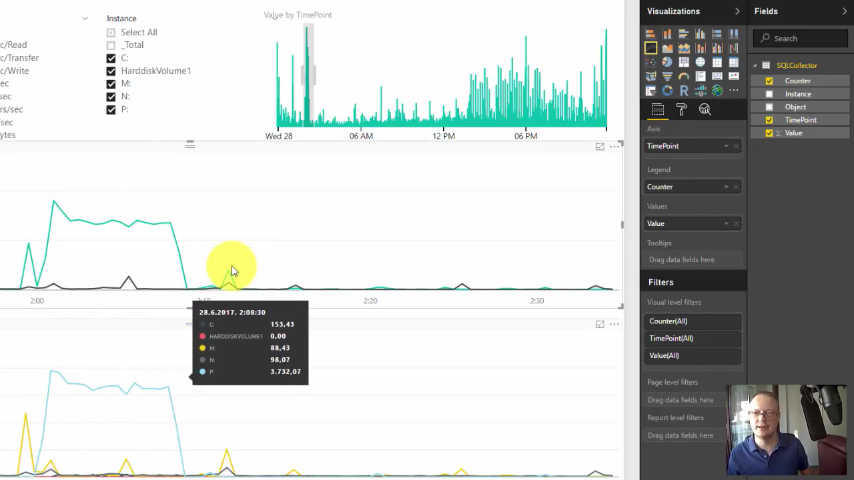 Introduction
PowerBI Desktop is a free tool from Microsoft you can download here. Paid versions also exist for Cloud and on premise (your servers), to easily share reports and view them on any device, not just PC. It is used for graphical analysis of any data, by clicking at the beautiful graphs and digging useful information out of it. This demonstration is analyzing Perfmon Counters data needed for SQL Server or Windows performance investigation, but similar process can be used on any data. It is intended for learning and get feeling what PowerBI is and how useful can it be.
This video is intended for PowerBI beginners, Windows administrators, SQL Server DBAs, Techical managers, and anyone who wants to make informed decisions based on investigating data using PowerBI. Enjoy!
The visualization component used for slicing time is called "Time Brush Slicer" and can be downloaded for free from Office store here.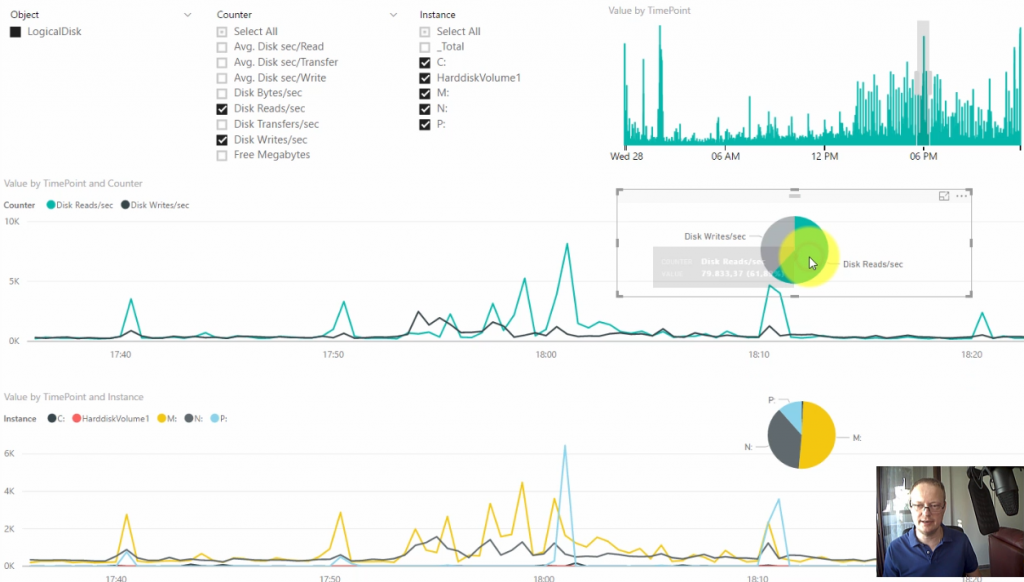 The relog command used is:
relog

.exe

"L:\temp3\powerbi\SQLCollector_06272352.blg"

-

o

"L:\temp3\powerbi\SQLCollector.tsv"

-

f

TSV
You are more than welcome to post below your questions, opinions, critics, praises, ideas, suggestions and whatever you like.