Speaking at SQL Saturday Vienna conference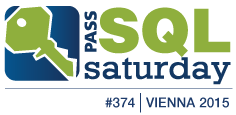 I am pleased that I will speak at SQL Saturday conference in Vienna, 28th of February 2015 about how to solve the "recovery impossible" situation. It is quite advanced topic, but everyone who listens will be able to save the data and retrieve the "lost" part later, even when the database is in SIMPLE recovery model and no backups exist.
It looks like magic, but there is a science and logic (and SQL Server internals knowledge) behind it.
But what I am looking forward the most is to meet you, the great people, and socialize. Last time in Ljubljana it was so fun and very useful, and I am confident that it will be in Vienna too. There are quite interesting topics, and the event is free, so register if not already because seats are limited and filled quickly.
See you there!